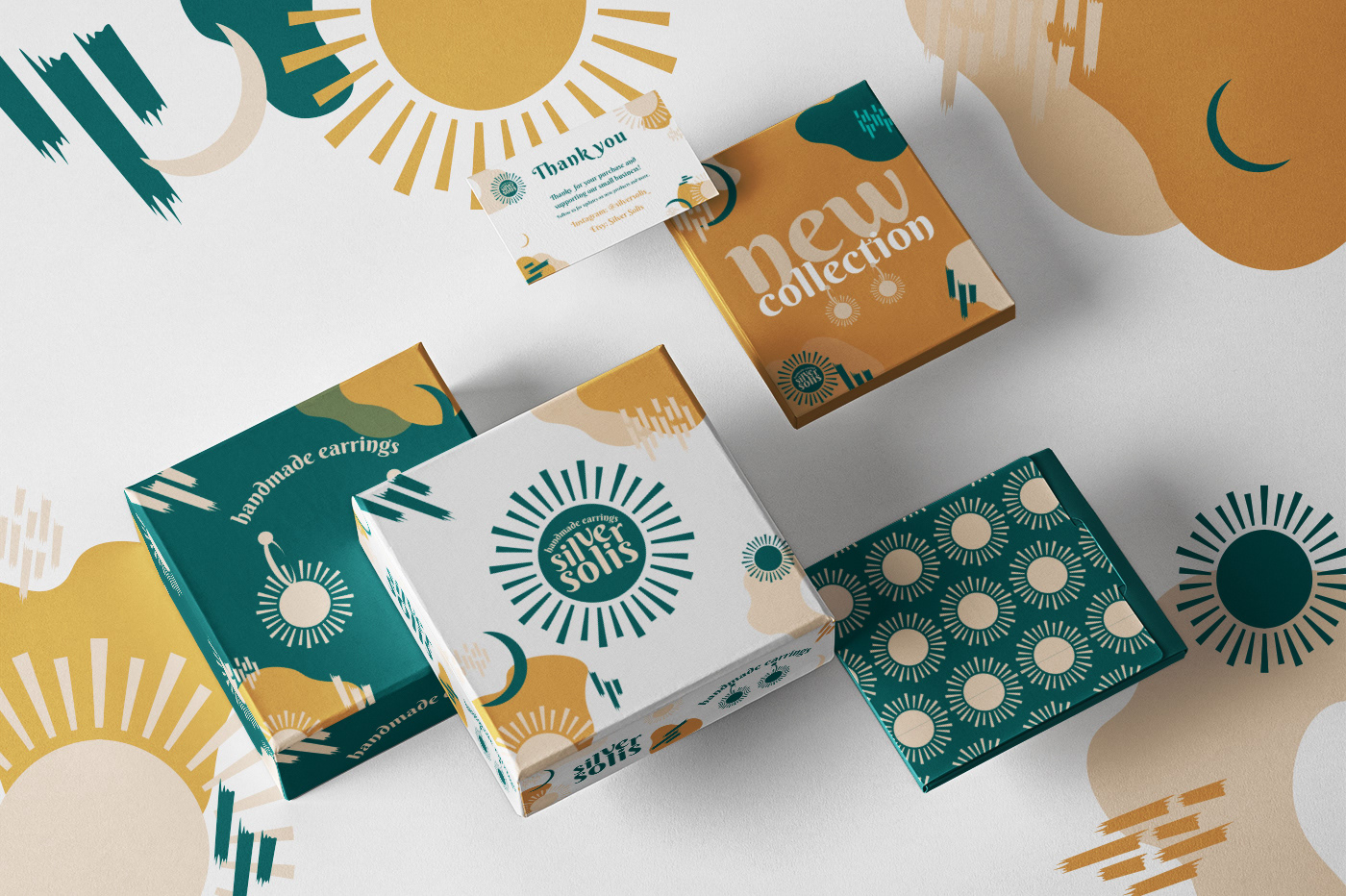 Service: Branding, Logo Design and Photography
Brand: Silver Solis - Small Earring Brand
Year: 2020
A small company based in the South East of England that creates beautifully designed silver dangle earrings with sun and moon charms. The warm, summery branding with the blue and yellow tones upholds a boho, beachy and astral look attracting jewellery and celestial lovers alike. 
  As the products are sold on competitive platforms such as Etsy and Instagram, the branding and name needed to be recognizable to the jewellery industry as well as the logo which illustrates the central sun and moon theme. Their packaging design follows this prevailing theme (as observable below) so that, upon arrival of the product to the customer, the design will leave a lasting impression on the customer.
Observable below are product photographs to match the earring designs that creates a preset to mimic the warm tones in the branding, and the blue and yellow tones match the akin patterns on the company's Instagram feed to enhance and promote the small online brand.